ZC4UW
DXpedition to UK Sovereign Base Area on Cyprus — January 2020
Announcement
A group from Cambridge University Wireless Society were QRV from the UK Sovereign Base Area on Cyprus as ZC4UW from 2-7 January 2020 with 5 stations.
The stations included four Elecraft K3s with KPA500 amplifiers, and one Elecraft KX3 driving a Juma amplifier.
Ops were G3ZAY, M0BLF, M0VFC, G7VJR, G7SOZ, M0WUT and M0BBB.
The team was QRV with 400W on 160m-12m. We also managed some 5MHz QSOs, even though we were limited to 15W EIRP. Antennas were verticals and the main modes were CW and SSB, with some RTTY. The group was not on FT8 or FT4. M0BLF's blog prior to the VP2MUW expedition gives some background to this decision.
Logs have been uploaded to Club Log and LOTW so please use Club Log OQRS and do not send any cards direct or via the bureau.
CUWS celebrates its 100th anniversary in 2020 and members have been active from many DX locations over the years.
QSL information
Logs were uploaded to Club Log and LotW regularly throughout the trip. If you need a paper QSL, you can use Clublog OQRS to request a direct or bureau card. Please do not send us your card.
To use OQRS, start by searching for your callsign:
If your QSO isn't found in the search, email me to check for a busted call.
Update March 2020: The first batch of cards was sent at the start of March. (More information...)
You can also check whether your card has been sent.
Update May 2020: Due to the ongoing COVID-19 lockdown, airmail capacity is limited and bureaux around the world are closed. I'm therefore not sending any cards at present. You're still welcome to request cards but they will be held until the situation returns to something nearer normal.
Update July 2020: Cards held during the COVID-19 lockdown were sent on 30th July 2020. Thanks for your patience in waiting for your cards.
Please note, QSL cards must be requested within 5 years. Cards will not be available after January 2025.
Operators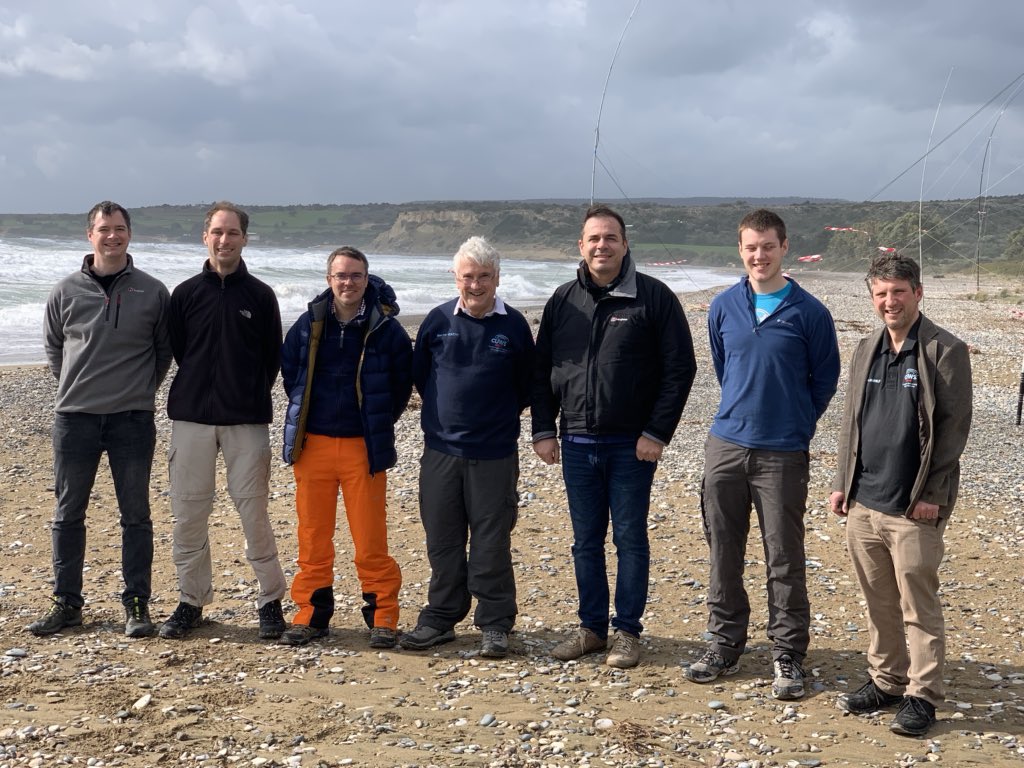 Left-to-right: G7VJR, M0VFC, G7SOZ, G3ZAY, M0BBB (5B4AFM), M0WUT, M0BLF
QSOs animation
An animation of all our QSOs during the DXpedition.
(Grid square data from QRZ.com)
Updates from the operators
Updates during the trip were posted on Twitter.

Background Photo: Our operating location for ZC4UW